Curtis Eisenberg, Computer Consultant
• Making your Mac happy ™ •




• Perking up your PC ™ •

Curtis Eisenberg is a freelance computer consultant based in Toronto, ON, Canada.
A Windows, Macintosh, and iOS expert, Curtis Eisenberg can take care of all your installation, training, troubleshooting, networking, and Internet needs. Curtis also specialises in going wireless: using 802.11a/b/g/n technologies to unleash your computer from a single internet spot - use your regular Internet connection from anywhere in your office or home, wirelessly. Curtis also designs and manages websites for his clients. If you would like more information on the services he provides, please feel free to call him at 647.258.6366 or send him an email.
---
Music is also an important part of Curtis's life, and he performs as a tenor in various choirs.
---
About Curtis Eisenberg: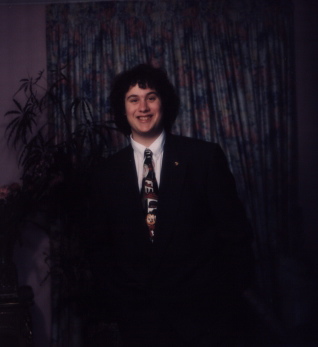 Curtis at age 16
At 16, Curtis Eisenberg became Canada's youngest Certified Apple Technician and Apple Technical Specialist.

Curtis
Now he's a graduate of the University of Waterloo with an Honours BA in French, and he sings and makes your Macs and PCs happy!
---
Curtis worked at Apple Canada, Inc. for two years in the Technical Response Group and the Customer Assistance Department.
---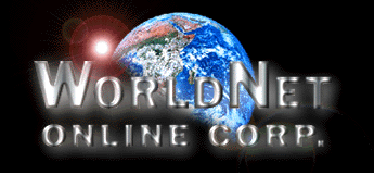 Curtis was also a founding affiliate of WorldNet Online Corporation, providing internet consulting, setup, and maximization services.
---

Curtis also spent two summers working for the Department of Cell Biology in the Research Insitute of the Hospital for Sick Children as a lab technician maintaining their computers, microscopes, and other scientific equipment.
---
Curtis worked in the Dept. of Computers in Education of the Toronto District School Board -- Scarborough as User Manager of ScriBE, the official First Class BBS of the TDSB--Scarborough. Curtis also managed the three computer labs run by CiE, provided telephone technical support to TDSB--Scarborough teachers and staff.
---
Curtis was the Apple Campus Marketing Representative for the University of Waterloo and has achieved the Apple Product Professional level of product expertise two years running.
---

Curtis worked for the University of Waterloo Housing Department for 5 years, managing their machines and assisting in management of the Residence Network (ResNet) of which he was the Head RCC (Residence Computer Consultant). Curtis was also a Windows and Macintosh expert for the Housing and Residences department.
---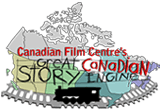 Curtis spent the summer of 2000 working on an INCREDIBLE project of the Canadian Film Centre. It was called the Great Canadian Story Engine (www.storyengine.ca). It provided a place for all Canadians to tell, read, and talk about each other's stories!
Curtis participated in a three month, cross-Canada tour, demonstrating and promoting the project. I hope you had a chance to visit me at one of our many stops along the way!
(Since the storyengine.ca site is now offline, this link points to an archived copy)
---
Curtis is an expert with recognition at
Experts Exchange
.
---

Music
Since 2002, Curtis has been singing tenor in the
Tallis Choir
of Toronto, where he is a board member and manages the choir's online presence.
---


This page created, designed, and implemented on an Apple Macintosh.
This page last updated on September 2, 2013.